Hello Everyone,
For today I am playing along with a fantastic color challenge from
IN(K)SPIRE_me
. This challenge immediately caught my eye! These soft elegant colors are so nicely suited for a flower card. Here is my design for tonight; enjoy!
I see this card not a sympathy card but as a celebration of life.
The soft and elegant colors are reflecting a life well lived.
Cheery, inviting, and happy is what our little Arthur was to us.
The flowers were colored using a combination of
Stampin' Up! and Mexpy alcohol markers.
The sentiment shown through the window. Peace for my aunt who has just lost her dog, Arthur.
I covered the card with my hand to create a shadow on the front allowing the light to glow through the back.
The blender marker really came in handy to fade out the sky.
Also used a combination of stamp sets from Stampin' Up!
I would also like to join
House of Cards
for their window card challenge. It was their challenge that inspired me to create this window.
Entering Challenges:
IN(K)SPIRE_me: Challenge #225
House of Cards: Stamp/Punch Label Technique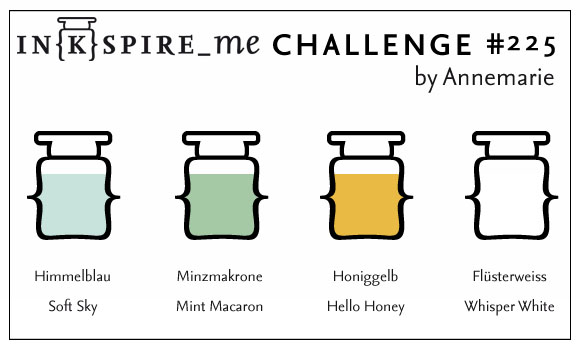 This is a not so much a sympathy card as a 'celebration of a life well lived' card. See, today my aunt's dog, Arthur, had to be put to sleep. My aunt and I are very close, so upon hearing this news I ached for her as well as her beloved dog. He was a miniature dachshund, who lived to the ripe old age of 14!! He is loved and is now at peace; and for that I am thankful.
For those of us who reside in the United States, I would like to wish you a very Happy Thanksgiving. May your turkey be tasty and your cranberry be tart! Take care all and thanks again for stopping by and hope to see you soon!!
All the best,
Shawna