Hello All,
For today I am playing along with IN(K)spire_me, The Male Room, and Fab Friday. Here is my card for today, enjoy!
This card is all about texture using materials, distressing, and dimensional adhesive.
Stamped the ship and then added color using my aqua pen and ink pads.
I stamped Gorgeous Grunge in the background using brown ink and then stamped it again using bleach.
Color, Grunge, and has a definite nautical feel.
Perfect for Father's Day!
Details showing the focal image. I felt the rope would be the perfect embellishment for this masculine card. Using all sorts of SU stamp sets: Gorgeous Grunge, Hardwood Stamp, Sentiment (not sure what the set name), and Open Seas.
Challenges Entered:
IN(K)spire_me: Challenge #248
Fab Friday: FabFri86- color challenge
The Male Room: TMR#35- Transport and DT Call
Please consider my application for your Design Team.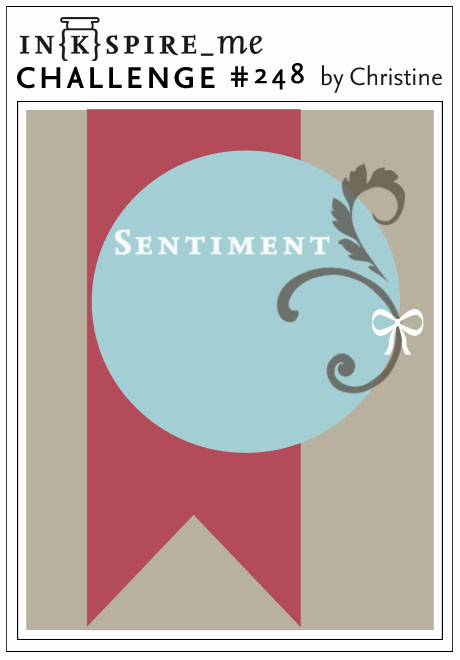 Garage sale signs are probably going up faster then the tulips. And today was no exception. But today I found a garage sale with a huge sign saying 'Stamp Sale'.. My head turned so quickly that I had to turn around to see if my eyes were deceiving me. And readers, it was they weren't. Deals galore! Now I know what a kid in a candy store actually feels like!
Thank you again for stopping by my little byte of the internet. I am going to bed and probably dream about candy! Yummmm... I hope you enjoyed your visit and if you aren't already a follower I would like to invite you to be my stalker.... I mean follower. Take care and Happy Crafting!!
All the best,
Shawna