Hello Crafty Friends,
Hello again, and welcome to our August release set at
MHKDesigns
! Today is also the last day to comment in order to win prizes. This next set, Sassy Sayings, is full of encouraging sentiments and vintage images which are sure to please. Here is my card for today, enjoy!
I cut a slit on the red phone so the main panel slips right in its spot.
I also think it highlights the cursive words.
____________________________________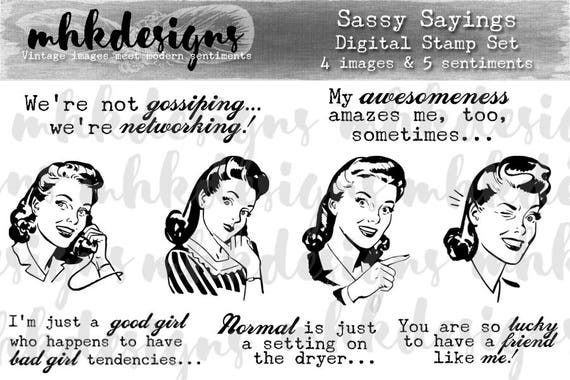 And now, let's talk about how to get this new set OR the entire release for FREE! Here's what you'll need to do...
Mynn will be choosing comments randomly from all these places after the release is over, and the authors of those comments will be our winners! So, the best way to win is to comment every day!
____________________________________
Very simple and graphic card with a retro-like feel.
Perfect for our lady gossiper.
The wooden accent highlights the focal image nicely.
The 'OH!?' is a rub on letter set I had for 20+ years.
Lesson: never throw your stash away.
Well, that is my story and I'm sticking to it.
MHKDesigners Blog List
Thanks for stopping by today, friends! I do hope you enjoyed our August release. Remember you get this set and much more from the MHKDesigns Etsy shop! Don't forget to get all your comments in for your chance to WIN this entire release! Also, please do join our monthly challenge, we enjoy how you put your digis to work! Thank you again, everyone and happy stamping!