For today I am playing along with If You Give a Crafter a Cookie, Papercraft Challenges, and The Card Concept. Here is my card today, enjoy!!
The field of tulips is a stamp from one of my favorite companies, Peddlers Pack Stamps. They have since retired and I so enjoy their detailed images and the stippling does all the shading work for you. Below you will find what the stamp looks like.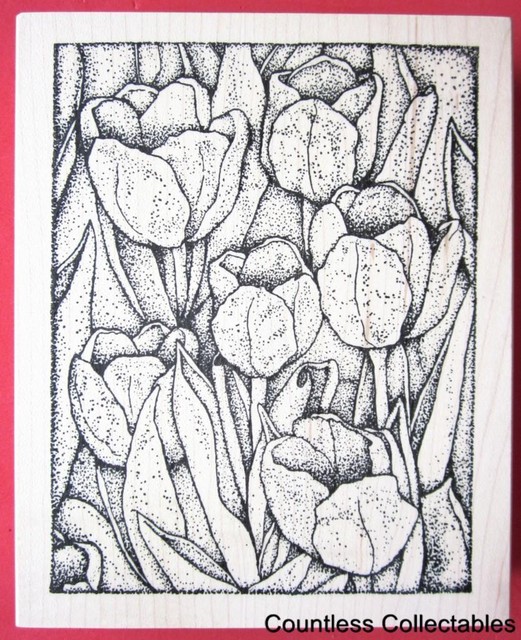 Original stamp image from Peddlers Pack.
Lots of spring color adorn this card. I colored the image using Copic Ciao's
I love the black and white gingham borders on the card. I added the little bunny by cutting along the edge of the tulip and slipped the little guy right in the slot. Too cute.