Hello Friends,
Just a quick note to let you know we are starting a new challenge today at MHKDesigns. We have some beautiful inspiration for you to see. Before we start, I would first like to share my card for today, enjoy!
A lovely ocean scene made up entirely out of MHKDesigns digis.
You can see the sets I used at the bottom of this post.
One of the sets just happens to be one of our prizes.
_______________________________
Don't fret if you don't have MHKDesigns products yet,
you are still welcome to participate in our challenge.
The prize for this challenge includes~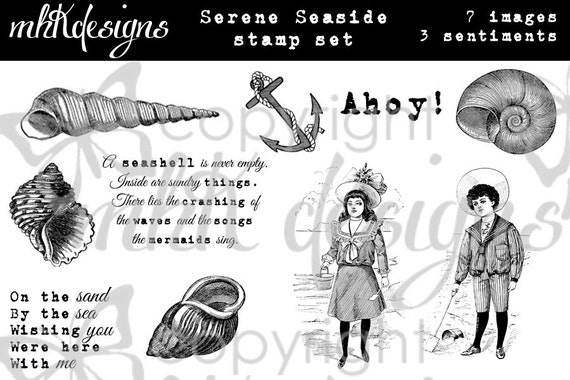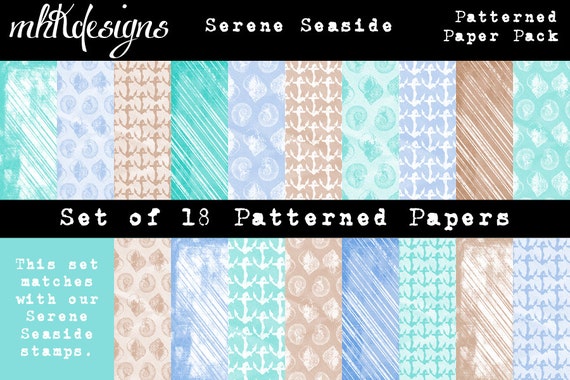 Link-up for a chance to win these products!
This scene was edited from the 'Beachy Keen' set to exclude the girl and snail from the beach.
I couldn't get the correct perspective or depth with them in the picture; also this scene looks like it is being looked at from a high dune and at an angle. The perspective trick I used was to use the dune to cut off part of the ocean.
Left/Below: Don't be afraid to layer digis on top of each other. In my case, this technique became a subtle focal point. Right/Bottom: I also used shimmer paper for the side border and gold textured paper bordering the seascape. It adds a bit of texture and shine that can be found at most beaches.
I invite you to join us at

MHKDesigns and I hope this inspired you to have a go at this challenge with your
MHKDesigns stamps
. Like I said earlier if you don't have MHKDesigns product yet; no worries!
The colors are fabulous and were so much fun to work with.
You can still play along. Thank you so much for stopping by today. Take care everyone and see you soon. Until then happy stamping.
Supplies Used: