Hello Friends,

Just a quick note to let you know we are starting a new challenge today at MHKDesigns. Our team has developed some beautiful inspiration for you to see. Before we start, I would first like to share my card for today, enjoy!
The inspiration card is comprised of four
MHKDesigns digital stamps and two of our digital papers.
Combined they all work so well together.
______________________________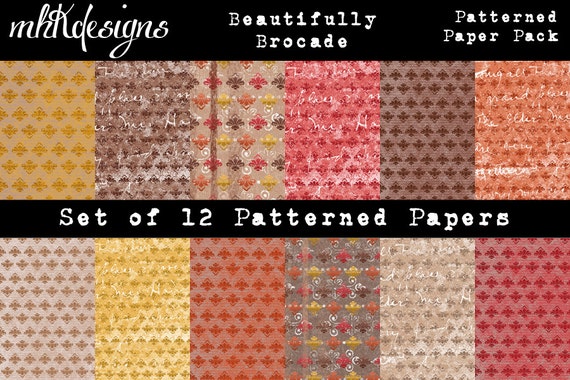 Beautifully Brocade
digital paper pack
_______________________________
Above: Using these digi stamps and papers takes a bit of practice but it is worth the learning curve! Look at the result! I encourage you to take a look at your photo editing software and see what it can do. Left/Below: This photo was taken in the light which shows some patina I added for visual texture. All I did was use metallic gel, gently applied it, and scraped some of it off so it looked more authentic. Right/Bottom: The pitcher was printed twice. One was the card base and the other was only the pitcher. I lightly colored the base and added the full detail the second image. I think fussy cut the pitcher and added pop dots to raise it up.
I invite you to join us at MHKDesigns and I hope this inspired you to have a go at this challenge with your MHKDesigns stamps. Like I said earlier if you don't have MHKDesigns product yet; no worries! You can still play along.The colors for this challenge are fabulous and were so much fun to create this card.

Thank you so much for stopping by today. Take care everyone and see you soon. Until then happy
stamping.